Feature:
Brand new and high quality.
Product Features:
This is a newly designed product, using the Taiwan prolific production company PL2303TA chips, PL2303TA perfectly compatible with win XP/VISTA/7/8/8.1 system
PL2303TA provides a convenient solution for connecting an RS232-like full-duplex asynchronous serial device to any Universal Serial Bus (USB) capable host. PL2303TA highly compatible drivers could simulate the traditional COM port on most operating systems allowing the existing applications based on COM port to easily migrate and be made USB ready without having to rewrite the COM port software application.
By taking advantage of USB bulk transfer mode, large data buffers, and automatic flow control, PL2303TA is capable of achieving higher throughput compared to traditional UART (Universal Asynchronous Receiver Transmitter) ports.When real RS232 signaling is not required, baud rate higher than 115200 bps could be used for even higher performance. The flexible baud rate generator of PL2303TA could be programmed to generate any rate between 75 bps and 6M bps.
PL2303TA is exclusively designed for mobile and embedded solutions in mind, providing a small footprint that could easily fit in to any connectors and handheld devices. With very small power consumption in either operating or suspend mode, PL2303TA is perfect for bus powered operation with plenty of power left for the attached devices. Flexible signal level requirement on the RS232-like serial port side also allows PL2303TA to connect directly to any 3.3V~1.8V range devices.
This product is designed for laboratory, product testing, low-cost MCU communications and other applications, there are four lead,
Red +5 V
Black GND
White RXD
Green TXD
Product Applications:
Single-chip upgrade solution for Legacy RS232 devices to USB interface
USB to RS232 converters/cables/dongles
Healthcare/Medical USB Interface Data Transfer Cable
Personal Infotainment/Media Player Docking USB Interface
Cellular/PDA USB Interface Data Transfer Cable
Serial-over-IP Wireless Solution
USB Barcode/Smart Card Readers
GPS/Navigation USB Interface
Point-of-Sale (POS) Terminals/Printers
PC Docking Station/Port Replicators
Industrial/Instrumentation/Automation Control USB Interface
USB Modem/Wireless/Zigbee USB Interface
Set-Top Box (STB) / Home Gateway USB Interface
BatteryCharger Application
MCU-based devices to USB interface
Package included:
1 x PL2303TA USB TTL to RS232 Module Converter Serial Adapter Cable F Win XP/7/8/8.1
Note:
Due to the difference between different monitors, the picture may not reflect the actual color of the item. Thank you!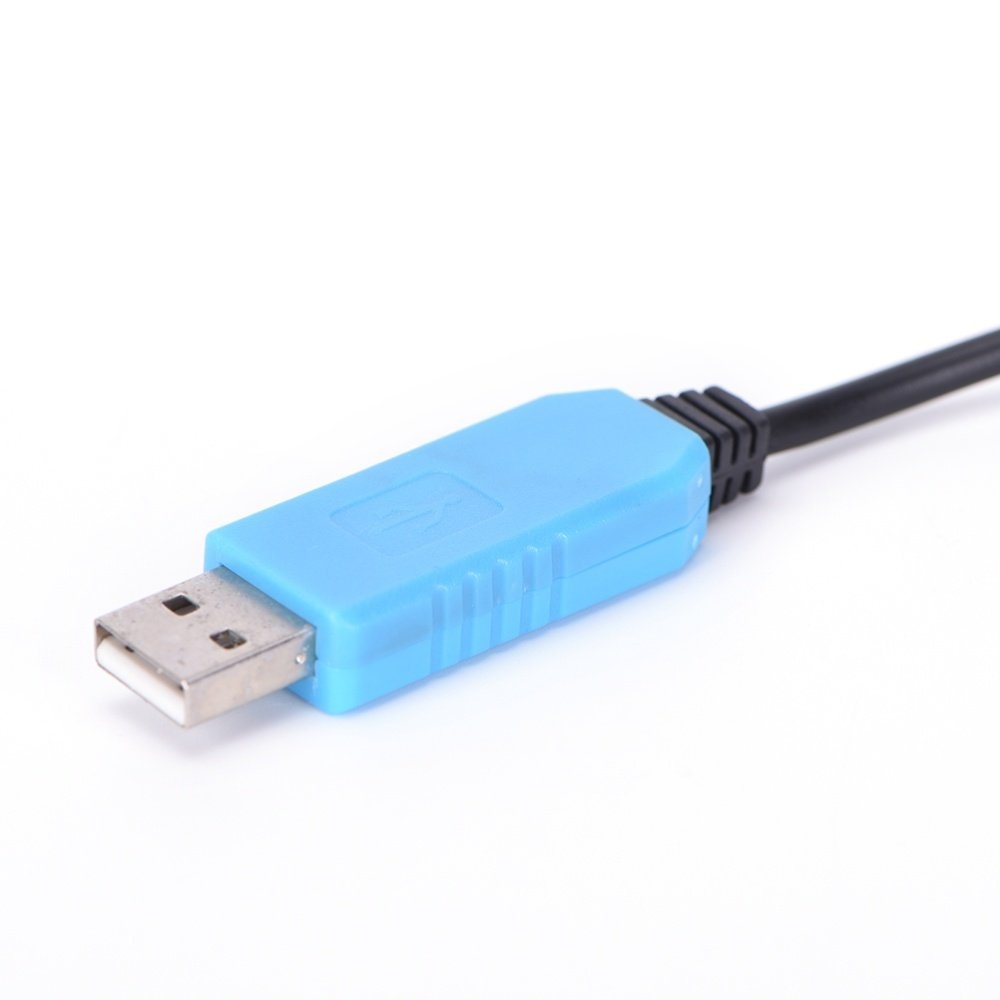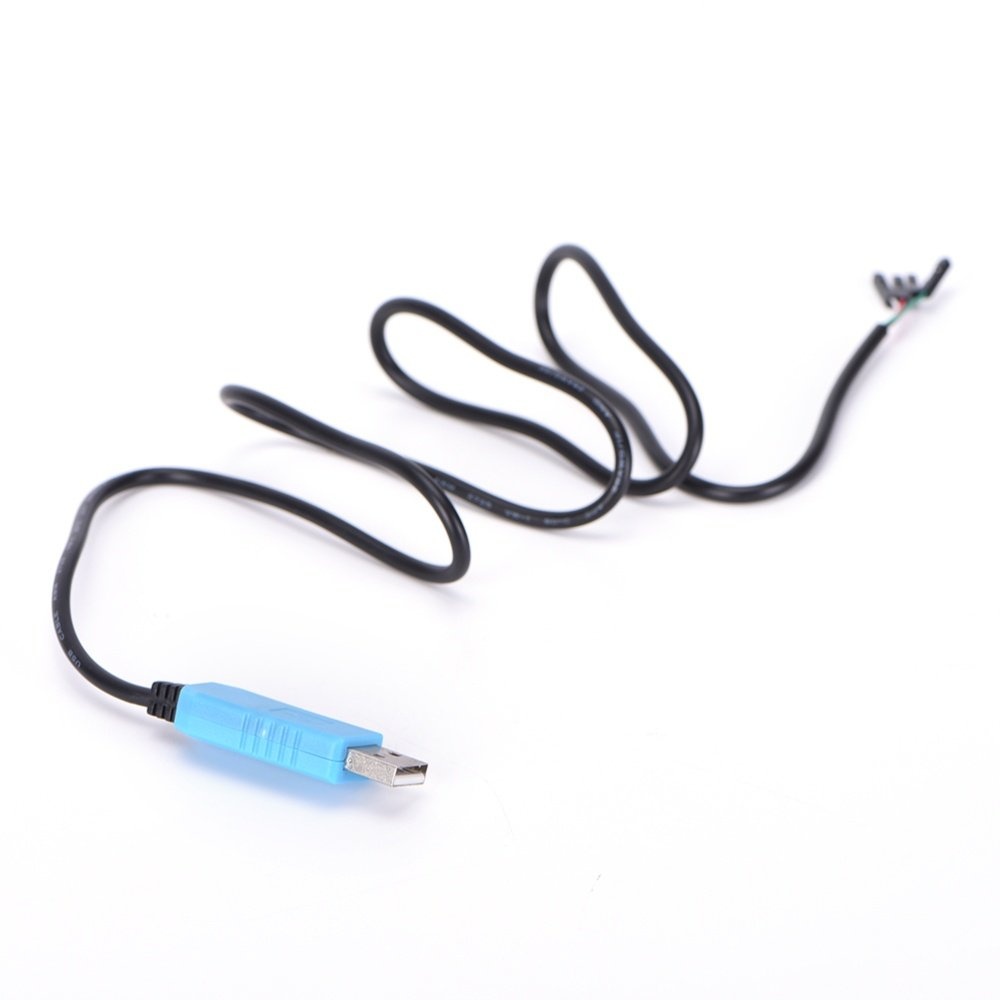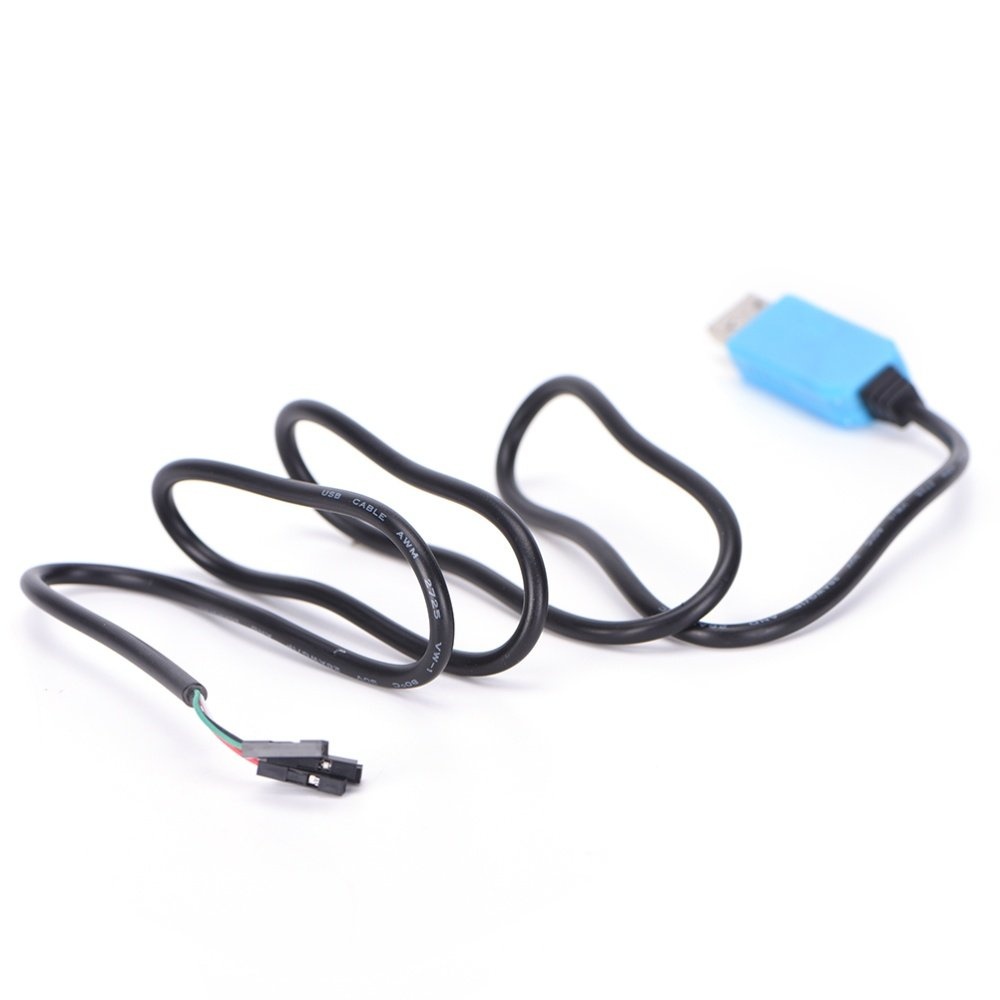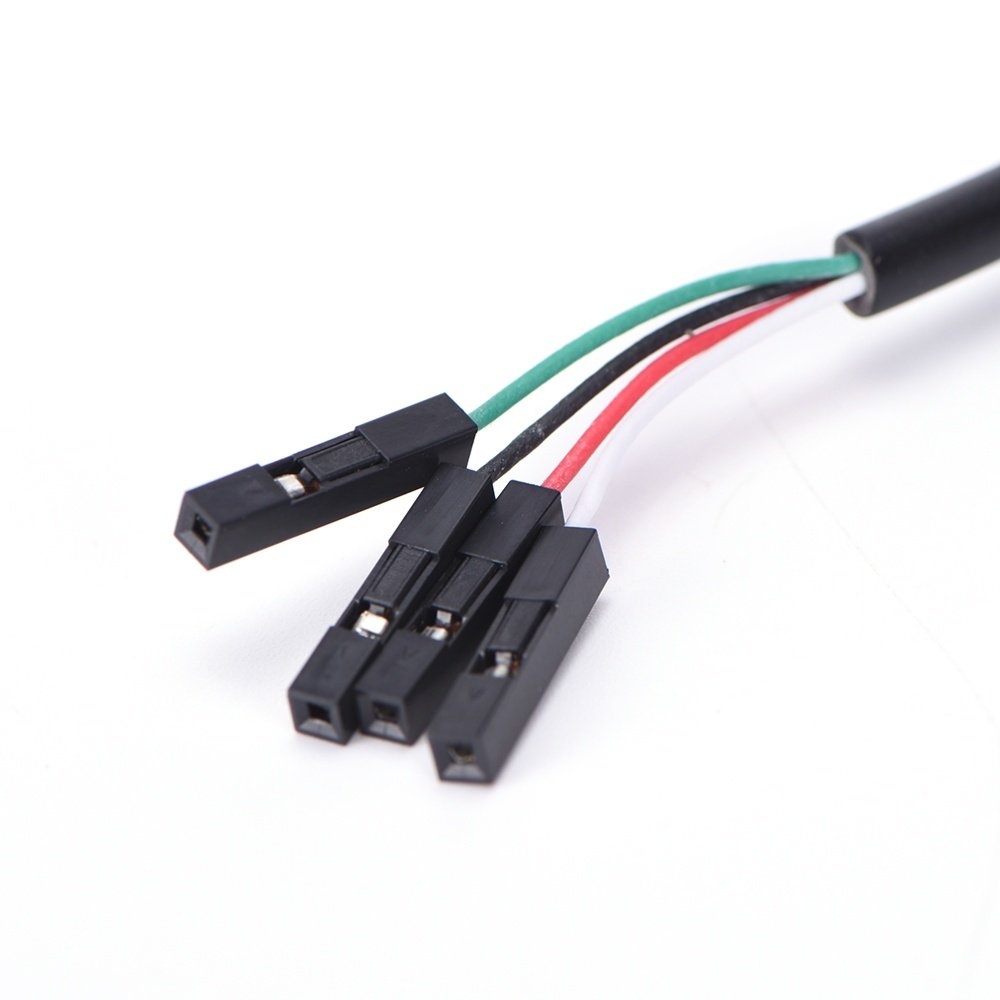 Kami memberikan referensi 30 produk Pl2303ta USB TTL Ke Rs232 Konverter Serial Kabel Modul untuk Win 8 XP Vista 7 8.1-Internasional
| Gambar | Nama Barang | Harga |
| --- | --- | --- |
| | 3 x USB To RS232 TTL PL2303HX Converter Module Adapter STC – intl | Rp 71.000 |
| | USB To RS232 TTL UART PL2303HX Auto Converter USB to COM Cable Module | Rp 31.500 |
| | ATEN USB to SERIAL RS 232 Converter | Rp 240.000 |
| | USB KE RS232 SERIAL DB 9 PIN COM Port Converter untuk GPS Windows XP WIN 7 | Rp 42.722 |
| | USB to RS232 serial converter USB 2.0 DB9 RS 232 adapter | Rp 94.100 |
| | PL2303 USB To RS232 TTL Converter Adapter Module USB to TTL PL2303 | Rp 10.000 |
| | OH PL2303TA USB TTL For RS232 Kabel Konverter Serial For Window XP/7/8/8,1 Biru And Hitam | Rp 56.000 |
| | Trendnet TU-S9 USB to RS232 Serial Converter – Putih | Rp 155.000 |
| | DISKON! PL2303 USB To RS232 TTL Converter Adapter Module PL2303HX | Rp 17.500 |
| | 2Set PL2303 For Arduino USB To RS232 TTL Converter Adapter Module PL2303 PL2303HXA Download Board Module 4Pin Cable For Arduino – intl | Rp 57.000 |
| | PALING LARIS – FTDI Basic USB to Serial RS232 Converter N-40-FT232RL ChipN-41- | Rp 102.000 |
| | Kabel converter usb to rs 232 atau serial to usb | Rp 54.000 |
| | Finleystore 3 X USB Ke RS232 TTL PL2303HX Converter Adaptor Modul STC-Intl | Rp 59.000 |
| | Pl2303ta Usb Ttl To Rs232 Converter Serial Cable Module For Win 8 Xp Vista 7 8.1 – intl | Rp 59.000 |
| | Pl2303ta Usb Ttl To Rs232 Converter Serial Cable Module For Win 8 Xp Vista 7 8.1 – intl | Rp 57.000 |
| | Aten converter USB to RS232 | Rp 240.000 |
| | ERA Wired USB 2.0 untuk Serial RS232 CH340 Chipset 9Pin Adaptor Converter Kabel-Intl | Rp 51.000 |
| | CONVERTER USB TO SERIAL DB-9 RS232 WITH DB-25 MALE Berkualitas | Rp 90.000 |
| | Pl2303ta USB TTL Ke Rs232 Konverter Serial Kabel Modul untuk Win 8 XP Vista 7 8.1-Internasional | Rp 50.000 |
| | ATEN USB to SERIAL RS 232 Converter | Rp 288.000 |
| | ATEN UC-232A USB TO SERIAL RS232 DB9 CONVERTER CABLE | Rp 265.000 |
| | ATEN USB to RS232 Converter USB To Serial Converter UC232A | Rp 252.000 |
| | 1 Pcs USB Ke RS232 Serial Konverter Kabel Konverter Adaptor Data Pemancar-Internasional | Rp 57.594 |
| | huohu PL2303HX USB To TTL To UART RS232 COM Cable Module Converter (Black,1m) – intl | Rp 62.056 |
| | USB To RS232 TTL Converter Adapter Module PL2303 with Transparent Cove | Rp 12.000 |
| | Pl2303ta USB TTL Ke Rs232 Konverter Serial Kabel Modul untuk Win 8 XP Vista 7 8.1-Internasional | Rp 57.000 |
| | UGREEN 2 m untuk USB RS232 DB9 bersambung Male adaptor dengan kabel konverter PL2303 chipset emas berlapis | Rp 92.700 |
| | Pl2303ta USB TTL Ke Rs232 Konverter Serial Kabel Modul untuk Win 8 XP Vista 7 8.1-Internasional | Rp 50.000 |
| | USB To RS232 TTL Converter Adapter Module PL2303 with Transparent Cove | Rp 12.000 |
| | Pl2303ta USB TTL Ke Rs232 Konverter Serial Kabel Modul untuk Win 8 XP Vista 7 8.1-Internasional | Rp 55.000 |